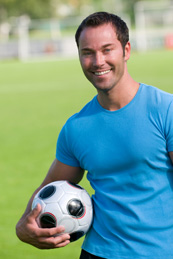 The guys at Soccer Emporium are a bunch of enthusiastic fans who were fed up surfing the net looking for all the interesting soccer stuff. We therefore decided to create our own website where you can find everything soccer related under one roof.

We even have our own swap shop so that you can trade items with other members free of charge.

Enjoy the games, read the news, listen to the radio, watch TV and chat with other soccer fans.

Please feel free to contact us with suggestions to improve the website or to recommend links that you feel will be of interest.